Become a Blakeney Sailing Club member here today...
Welcome to Blakeney Sailing Club website.
No matter the weather you will always find a warm welcome at the dinghy park at Blakeney. Do come along and say Hello!
We sail in an area of outstanding natural beauty, which we would like to share with you. The harbour is tidal and protected by a spit of land, which leads to Blakeney Point. It is an ideal location for just having a sail or the added challenge of racing.
Are you a seasoned sailor or you are just tempted to have a go? Have you got a dinghy or would you like help deciding which would most suit your needs? The club has members who have sailed at Blakeney for forty years and some who have only just started.
Commodore's Letter – Coronavirus Risk Assessment
Dear Members,
Your committee is delighted to inform you that the current relaxation of Covid related legislation now allows a resumption of normal Racing and Flotilla sailing.
However, there will remain some additional restrictions in place as detailed in the attached risk assessment and sailing instructions.
Common sense dictates that social distancing measures should be observed, particularly during launching and recovery and that two handers should be crewed by members of the same household.
To avoid any press at the hut to sign in and out we will continue to notify John Myers of our intent to sail by phone or email. He will brief by email.
Those wishing to flotilla sail are asked to notify Eleanor Sidgwick.
On a very sad note I have to inform you that member and accomplished Laser sailor, Paul Strickland, passed away following a long illness.
Best wishes,
Séan Moore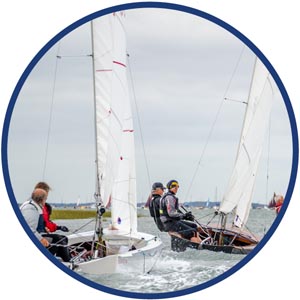 Event Calendar
All the upcoming events for the year ahead. Races, open sailing, fun days and social activities.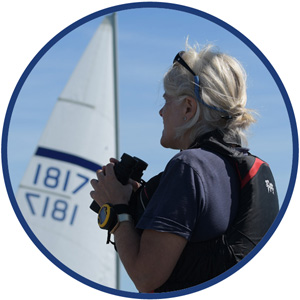 Dutyman
We use an on-line system called Dutyman to manage the resourcing of Race Officers, Patrol Boat helms and their assistants for all our events.