Become a Blakeney Sailing Club member here today...
Welcome to Blakeney Sailing Club website.
No matter the weather you will always find a warm welcome at the dinghy park at Blakeney. Do come along and say Hello!
We sail in an area of outstanding natural beauty, which we would like to share with you. The harbour is tidal and protected by a spit of land, which leads to Blakeney Point. It is an ideal location for just having a sail or the added challenge of racing.
Are you a seasoned sailor or you are just tempted to have a go? Have you got a dinghy or would you like help deciding which would most suit your needs? The club has members who have sailed at Blakeney for forty years and some who have only just started.
Commodore's Letter – Coronavirus Risk Assessment
Dear Members,
I hope you are all well.
In response to the recent changes on Corona virus controls by the government the committee has met to discuss the RYA guidance on return to sailing.
A risk assessment has been agreed by the committee, which records restrictions on club activities and extra controls that have been put in place. The approach taken is to ensure that all club activities are conservative and considerate. Please read the risk assessment so that you are aware of and abide by the extra controls.
The intention is that the risk assessment will kept updated and communicated to all members.
It should be noted that both the Racing and Social sailing programme have been suspended until further notice. However, recreational sailing is still allowed as outlined in my previous email.
In addition, the committee has been discussing the RYA guidance on return to racing. It is intended to pilot a structured sailing event when the dinghy park has re-opened and we are satisfied that this in accordance with the government requirements and RYA guidance.  The format will be to launch, at intervals, fastest boats first, from the dinghy park and sail a set course. Competitors will need to time themselves as they pass the Cooke Posts and at the finish, which will be at either the Cooke or Simm posts. In essence this is a time trial. There will be a patrol boat on the water to provide emergency cover only manned on a voluntary basis.
That said I do encourage members to participate and enjoy the special pleasure of sailing at Blakeney, which we have all been missing.
I will keep you updated on future developments.
Best wishes,
Séan Moore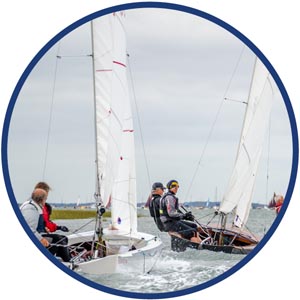 Event Calendar
All the upcoming events for the year ahead. Races, open sailing, fun days and social activities.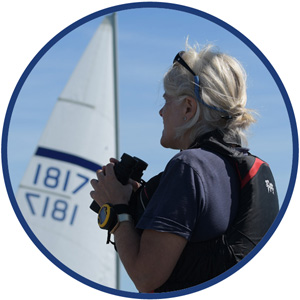 Dutyman
We use an on-line system called Dutyman to manage the resourcing of Race Officers, Patrol Boat helms and their assistants for all our events.