Become a Blakeney Sailing Club member here today...
Once again the club would like to invite everyone, from those who have just learnt to tack and gibe to winners of national series onto the water to race. It may be counter intuitive but there is no better way of improving than racing. The course is set, the patrol boats are around and the experienced are very kind to novice racers.
April:
Easter is late this year so we are having an early Spring Series before the traditional Good Friday start to the sailing season. There are lots of short series, so lots of prizes to be won.
May:
Push the Boat out is on early tides in May. This is a wonderful opportunity to get more people sailing. The only trophy for double handed boats that weekend will be for helms taking crews new to the club onto the water. Single-handed races are scheduled but the more double handed boats and people we can get out the better. If the conditions are favorable there will be a flotilla event at the same time, the more the merrier.
June/July:
The popular Ladies Races being held with separate starts are over two weekends.
There will be no Handicap Racing over the Sea Fly Open and International 14s racing weekend in July. An opportunity to get the biggest Sea Fly fleet possible out on the water.
August:
The iconic bank start regattas and mid week racing feature this packed month along with the varied mix of sailing, sporting and social events that make up the fun week.
The crew race will be held again, one hopes in better visibility than the disorientating experience of last season.
September:
The day following the crew race we will be racing for the Future Champions Cup. This is a race for those who have never won a trophy at the club, another opportunity to mix things up a bit!
Amateur and Autumn series cups are challenged for the remainder of the month.
October:
Last post racing sees the end of the season's competitions, but at least we have some sensible start times!
Simon Hibberd
Rear Commodore Racing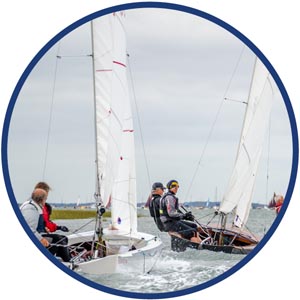 Event Calendar
All the upcoming events for the year ahead. Races, open sailing, fun days and social activities.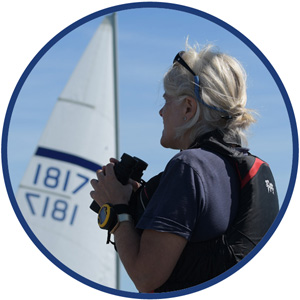 Dutyman
We use an on-line system called Dutyman to manage the resourcing of Race Officers, Patrol Boat helms and their assistants for all our events.